Our People
It's all about people. We are committed to putting our people first and are obsessed with their well-being. Regardless of where our team is working in the office, the field, or somewhere in between, you are a member of our family and we will treat you with utmost care, respect and loyalty. We have a diverse team of amazing people who were hired for the long-term fit.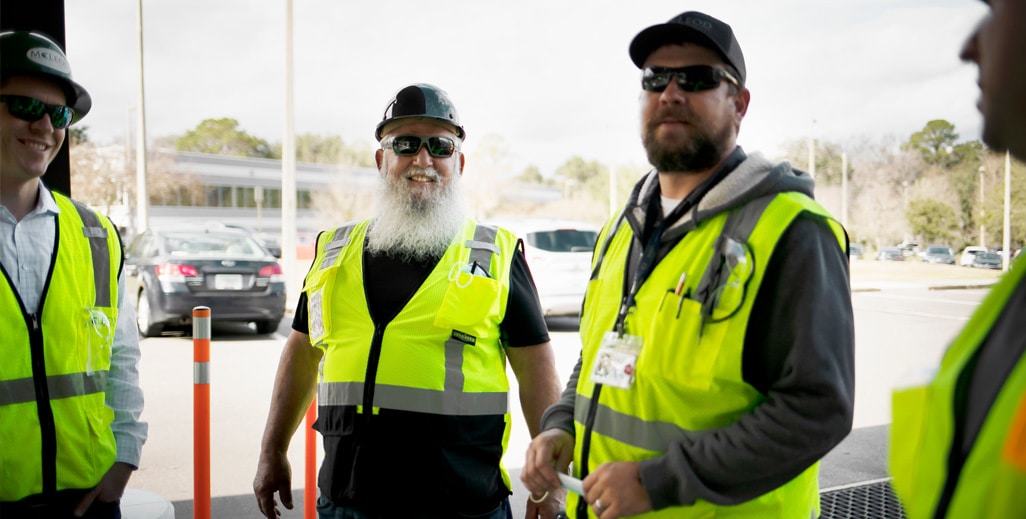 Benefits
Taking Care of Our People
We believe that our people have a balanced work-life integration and understand each team member has a uniquely beautiful life. Our approach is holistic to provide benefits that highlight you, your family and your future.
For You
Safety Incentives
Health & Fitness Reimbursement
Voluntary Life, Short Term & Long Term Disability
Employee Referral Incentives
Training/Education Assistance
Uniforms
For Your Family
Paid Time Off
Paid Holidays
Support for Growing Families
Matching Gifts for Charitable, Hospital or School Donations
For Your Future
401k Program, Including Roth & Matching Options